Contact Us
We are here to provide you with more information and solve any concerns you may have.
Thank you for shopping with us. 
Please fill out the quick form and we will be in touch with lightning speed.
HQ 
International Retail, Wholesale & Private Label 

SAS CASHMERE PRIVATE LIMITED
564-565, Udyog Vihar Phase V
Gurugram, Haryana - 122016 
India
email: ecommerce@pashma.com

Digital Partnerships, Affiliate, and Marketplace inquiries, please email ecommerce@pashma.com
Press and media inquiries, please email pr@pashma.com 
Partnership or franchisee inquiries, please email franchisee@pashma.com 
Ecommerce Customer Service
Please select Live-Chat or email customerservice@pashma.com

If you are interested in working at Pashma or carrying out an internship with us, visit our Careers section which will give you information on vacancies and how to apply.
Pashma is a fair priced luxury brand inspired by primitive Indian roots and contemporary designs of the modern era. Since its inception, Pashma has been successful in fusing the past with the present and creating designs that showcase the local hand craftsmanship to the world. The brand has been creating timeless and meaningful scarves and garments over years and has emerged as a go-to-contemporary fashion brand admired by women with strong sense of art and aesthetics throughout the world. Pashma can be found through its growing fleet of stand-alone stores and leading specialty and department stores in over 40 countries.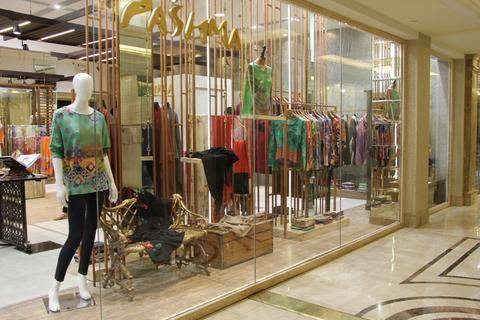 PASHMA
DLF Emporio Mall
The Third Floor411,
Vasant Kunj,
New Delhi-110037 
Phone: +91 11 4669 6581

WhatsApp:+91 8448392686
PASHMA
ITC MAURYA 
The West Wing,
Sardar Patel Marg, 
Chanakyapuri,
New Delhi-110037 
Phone: +91 11 41027173

WhatsApp: +91 8448392685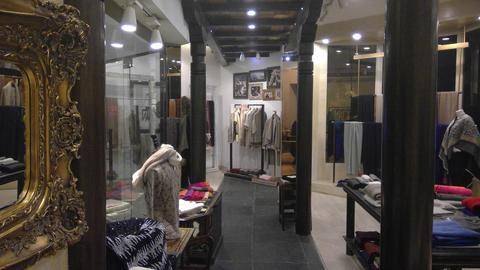 PASHMA
T3 DEPARTURE LOUNGE
IGI Airport,
New Delhi-110037 
Phone: +91 11 49634148
PASHMA HAWAII 
Royal Hawaiian Hotel 
 2259 Kalakaua Avenue,
Honolulu Hawaii, 
USA 96815 
Phone: +853 2882 9275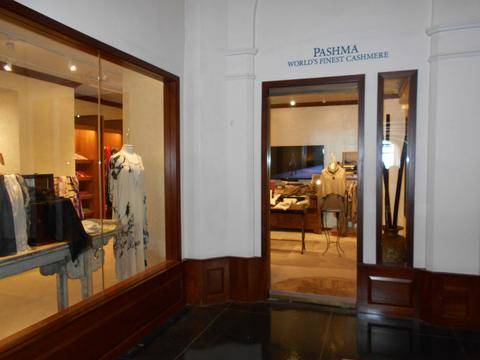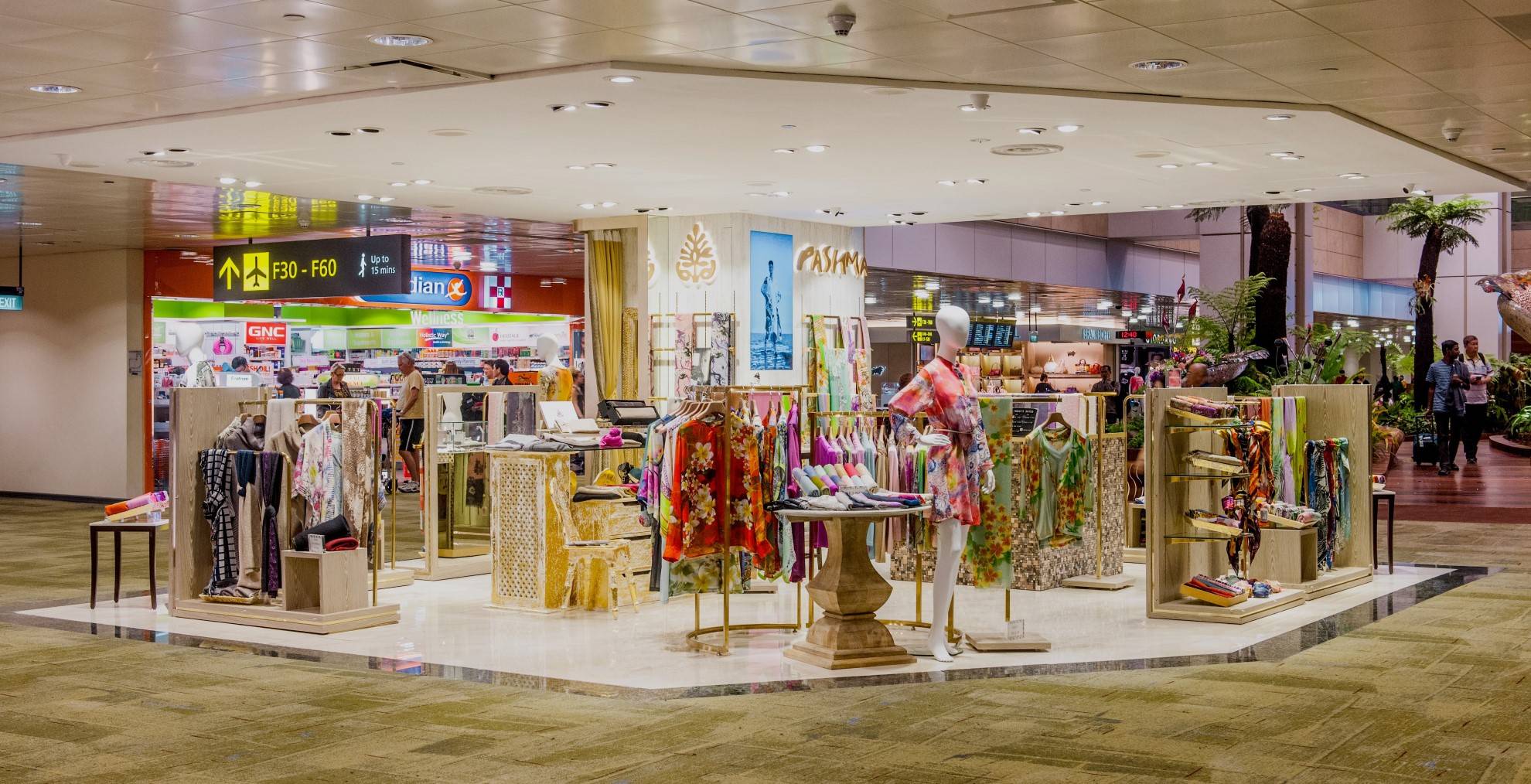 PASHMA
SINGAPORE CHANGI AIRPORT
Level 2, Departure Lounge (Near E Gates)Airport Blvd, Singapore, 23872Phone: +65 6595 6868
STORE PRESENCE AT DEPARTMENTAL STORES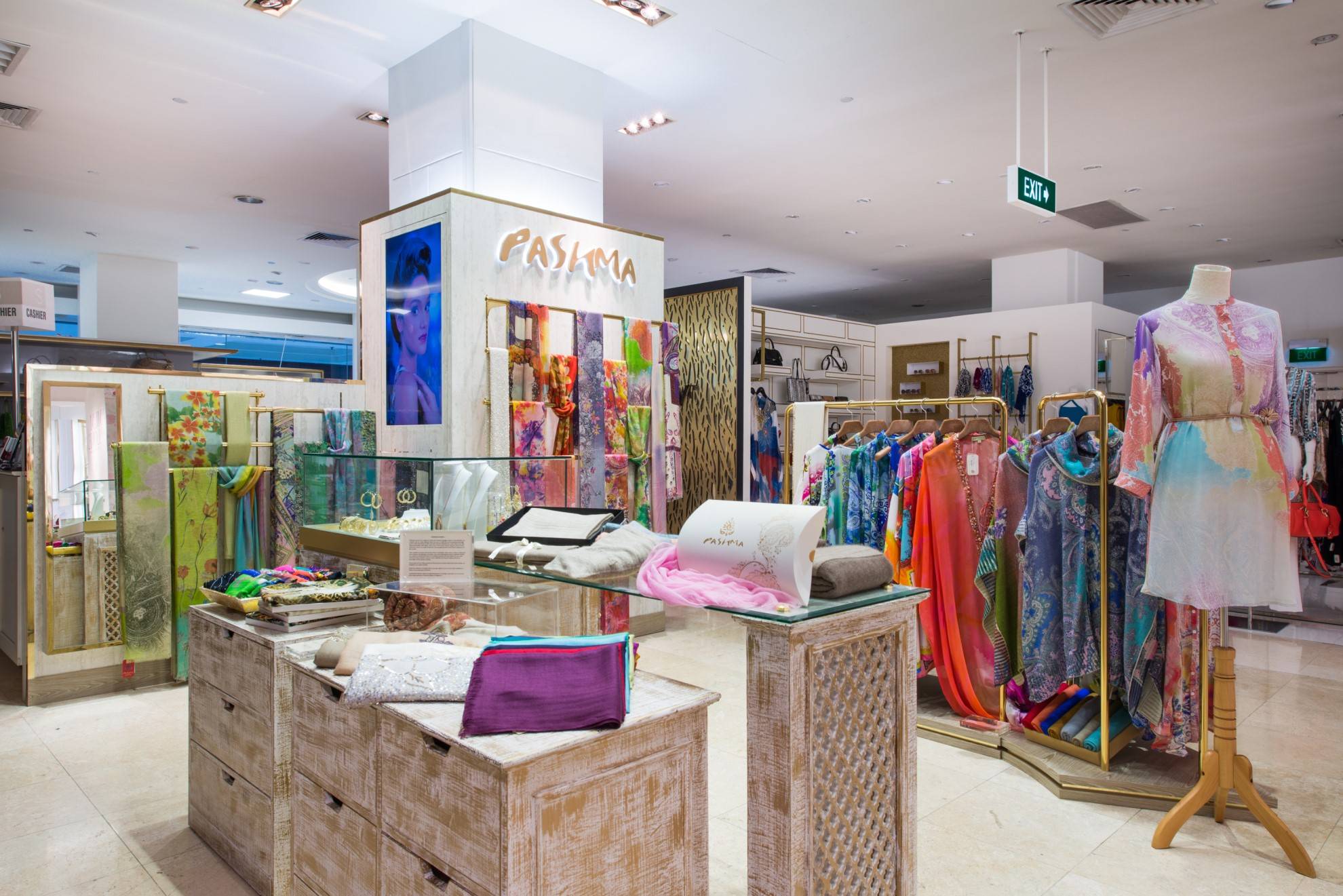 PASHMA
Takashimaya Square 
391 Orchard Road 
Singapore 238872 
Phone: +65 6506 0508

PASHMA
ISETAN SCOTTS SINGAPORE 
1 Scotts Rd,#03 - 01 & 33,Singapore 228208 

PASHMA
MITSUKOSHI NIHONBASHI 
1 Chrome 4-1 
Nihonbashimuromachi,
Chuo City, 
Tokyo 103022, 
Japan